12/11/2006
INKA ONE (Soul.Scienz / Beathackerz / The Procussions)
myspace.com/inka_one
inka one has been busy. In the past year he's toured the U.S. 4 times DJing
for the likes of The Procussions (Rawkus Records), Pigeon John (Quannum
Projects), and Diverse (Chocolate Industries), while sharing the stage with
The Roots, Digable Planets, Big Daddy Kane, and Aceyalone among others.
Blending hip hop bangers, funked up breaks, mid and downtempo gems, and
whatever else he pulls out of the crate, inka has rocked crowds from coast
to coast, sweatband in hand. Now repping both Soul.Scienz and the
Beathackerz Kollectiv, inka's on the move...don't sleep.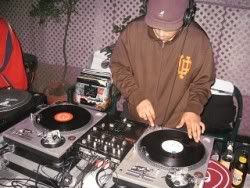 BEN DIGGIN (Soul.Scienz / Aztlan)
myspace.com/bendiggin
Haksaw Ben Diggin a.k.a. The Iron Wrist always hits you with a balanced
attack. Whether he's practicing Shaolin Kung Fu, or dropping a set full of
hip hop, latin breaks, downtempo and everything in between...the man has a
plan. Recently you may have caught his Sergio Mendes "Timeless Megamix"
coming through your speakers courtesy of KCRW. Ben Diggin has been doing
just that, so in this new age of DJing you can bet his weapon of choice will
be vinyl!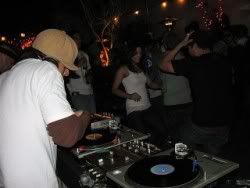 ROB.C (Soul.Scienz / Aztlan)
myspace.com/djrobc
Hailing from the coast of Aztlan, and backed by an extensive record
collection and a strong emphasis on the mix, Rob.C will put the soul in your
step and the funk in your earhole. With the ability to freak any style from
smooth rare grooves to big-beat party classics, his sets are sure to rock
the dancefloor and the ladies.
crew page: myspace.com/soulscienz